Health
Dingo Dental Sticks Reviews – Are these the Treats your Dog Deserves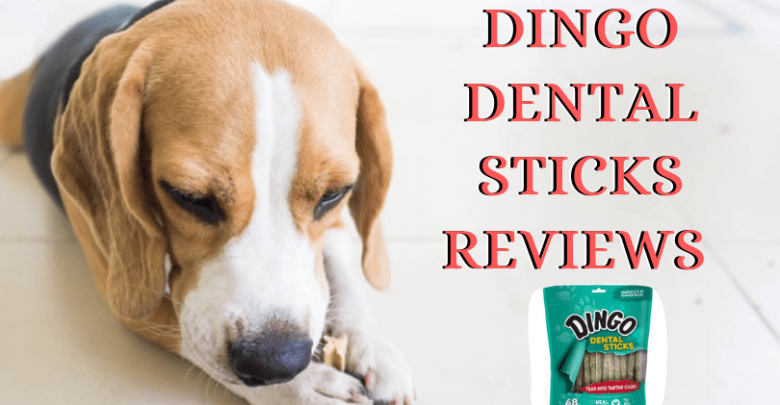 [vc_row][vc_column][vc_column_text]
Nothing's more precious than a wagging tail and a little drool! 
Oh, how we adore our little pets! Without even realizing it, our world starts revolving around them. We make it a point to feed them before we eat, buy expensive things for them even if we have to compromise on our stuff, and think of them first before making any plans! Such is the influence they have on us! In return, the shower us with unconditional love and happiness that cannot be replaced. 
Dogs trust us with everything. They blindly accept whatever we give them and are the most grateful beings ever! This is why we have always recommended adequate research before buying anything for them. And, that's how we landed on Dingo Dental Sticks. These treats are quite popular today, and many people are wondering if they are safe. We have tried the product and here's our take on it:
Dingo Dental Sticks review
[/vc_column_text][ultimate_carousel slides_on_desk="3″][vc_single_image image="149″ alignment="center"][vc_single_image image="150″ alignment="center"][vc_single_image image="151″ alignment="center"][/ultimate_carousel][vc_column_text]

[/vc_column_text][/vc_column][/vc_row][vc_row][vc_column][vc_column_text]
These sticks are available in multiple packs, but the most common ones on Dadogsyard are the 48-count packs. They are known to be extremely delicious and enticing. Let's take a look at what they offer to our furry best friends:
They have baking soda and parsley seed oil that adds more taste and freshness when compared to the original treats from Dingo.

Each stick has real chicken inside, making it super delicious.

The dental sticks are specifically for brushing and tartar control. They are known to thoroughly clean teeth and massage gums. They also work on the breath.

Many dogs jump in ecstasy at the sight of these treats.
Dingo Dental Sticks ingredients
Concerns about safety are on the rise, and we have heard that a couple of dogs did not take to these sticks immediately. It may be because they don't respond well to its ingredients. This is why we have listed the ingredients here for you:
Raw hide

Chicken

Rice

Sodium bicarbonate

Parsley seed oil

Calcium carbonate

Salt

Dextrose

Sorbitol

Tetrasodium pyrophosphate 

Glycerin

FD&C Blue 1, FD&C Yellow 5

Potassium sorbate (this is a preservative)
Puppies, small dogs, and senior dogs may not be able to digest raw hide. A few claim that it is actually bad for dogs, but we have quite a few vets backing these treats up. So, we think it is a matter of understanding your dog's needs and doing the needful. 
The manufacturers also caution the dog owners to ensure supervised consumption in order to avoid choking. We recommend that you give only half a stick in one go and limit it to one per day. 
Are Dingo dental sticks safe for dogs? Final verdict
In general, we would say they are safe and tasty. They are among the most popular dental sticks out there, and we think every dog will love them. However, to be completely safe, we must exercise caution. Speak to the vet and ask him/her if the treats are good for your pooch. If he/she has any medical ailments, the vet will be able to suggest or discourage you, and you can follow the advice.
At the end of the day, it is all about wagging tails and happy paws. One extra step is a very small price to pay for it.  [/vc_column_text][/vc_column][/vc_row]