Health
Ark Naturals Joint Rescue for Dogs and Cats : Reviews of 2020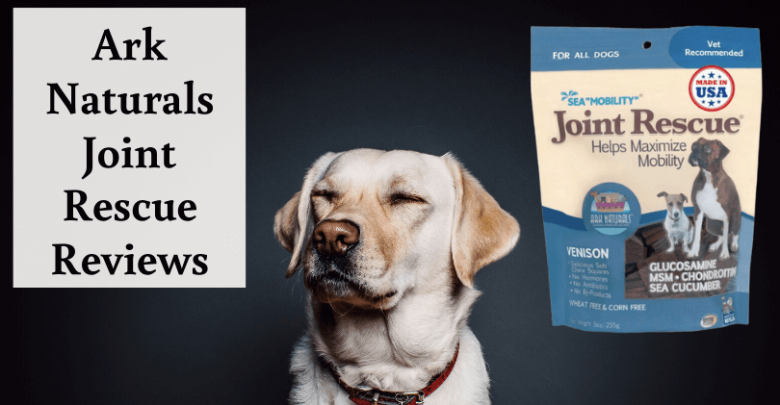 [vc_row][vc_column][vc_column_text]
Feeding your dogs with the right food might be sufficient if your pet is healthy. If your little one is suffering from mobility or joint issues, then it is advisable to feed them with the supplements that help in improving their condition. One such product that is recommended for dogs of all breeds and ages is Ark naturals joint rescue chews. These chews are vet recommended and also a tried and tested formula for improving the joint pain.
The chews are available in five flavors: Beef, Chicken, Lamb, Cranberry and Venison. All the flavors have a delectable taste that is loved by dogs. Many pet owners have fed their dogs with these chews and are all happy with the results. Before getting onto the reviews, let's have a quick look at their ingredients and key features.
Ark Naturals Joint Rescue for Dogs and Cats
[/vc_column_text][ultimate_carousel slides_on_desk="1″ slides_on_tabs="1″ slides_on_mob="1″][vc_single_image image="168″ img_size="medium" alignment="center"][/ultimate_carousel][vc_column_text]

[/vc_column_text][/vc_column][/vc_row][vc_row][vc_column][vc_column_text]
Ingredients:
The active ingredients of the chews are Glucosamine, MSM, Sea Cucumber and Chondroitin.
The supplement is made with other standard inactive ingredients such as rice flour, salt, maple syrup, beef, ground oats, and others that are suitable for dog health. All-natural ingredients are used exclusively to formulate these chewable.
Key features:
The key ingredient of the chews is glucosamine that helps in improving the mobility in joints. It is effective in relieving joint pain as well as inflammation.

Sea cucumber in the supplement helps in soothing the pain related to arthritis and joints.

MSM ingredients of the chews aid in increasing the flexibility and mobility of the dogs.

There are no added hormones, by-products or antibodies added in the chewable.

It is free from wheat flour and cornflour.

The supplement is easy to administer to pets and can be given up to four squares a day.
Benefits of feeding your dog with these chewable
When the dogs start aging, it is quite normal to watch them experience joint pain or soreness. A diseased condition can also be the cause of inflammation or pain in the joints. Many dogs also suffer from stiffness and mobility issues. Well, if there is one supplement that can aid your pooch with all these issues, then Arks Natural is the one.
The chews help in reducing the discomfort caused due to reduced mobility. The active ingredients are effective in cartilage repair and reducing the inflammation. It also helps them to decrease stiffness by increasing their flexibility. 
Overall review
The dog owners have given positive reviews regarding the improvement of their dog health after starting with these supplements. The joint rescue chews help in supporting the performance dogs, service dogs, senior dogs and also the ones suffering from hips or joint pain. However, it should be noted that these supplement chews will help in reducing the symptoms of joint pain and not eradicating them completely. 
If your dog is suffering from mobility issues since a long time, then you consult the vet for the same. These glucosamine chews help in reducing the pain and help dogs to stay physically active. In a nutshell, the Ark Natural joint rescue chews are effective for reducing joint pain and maintaining the overall health of the dog.[/vc_column_text][/vc_column][/vc_row]