comparison
Benebone vs Nylabone – Dog experts tell us the difference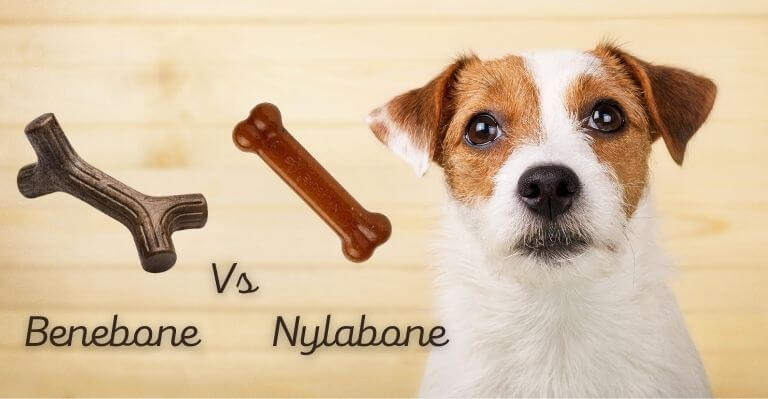 Dogs love chewing things, don't they? If you don't give them their own toys and bones to chew, they will chew your stuff! Slippers, table corners, pillows – there's no limit to what their sharp little teeth can't chew. 
This is why most pet owners look for chewing outlets for their fur buddies. These bones keep them engaged and ensure they have a release of energy. They also aid growth and satisfaction. Now, among the leading options available today are Benebone and Nylabone. They are both very popular and backed by reviews, which is why many don't know which one to go with. We are here to help!
Benebone vs Nylabone – Brief introduction & features
Let's learn about them so that we understand each one better,
Benebone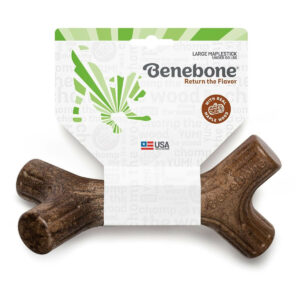 Benebones are for dogs that love chewing continuously and playing with different things. They are also suitable for puppies and you will find specific varieties for them. These curvy bones come with a lot of benefits such as:
They are long-lasting

They have real flavor

There's no artificial flavoring at all

The curvy design attracts the attention of dogs
IMPORTANT: If any household member has a peanut allergy, you should stay away from Benebones because they are essentially made from peanuts.
Nylabones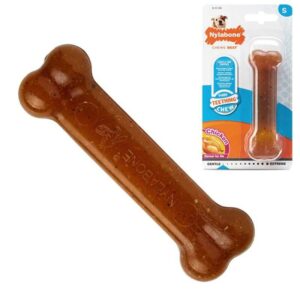 Nylabones are specifically for aggressive or powerful chewers. This means that they are not suitable for puppies at all. They are flat shaped and made out of nylon pieces that can be dangerous to puppies. Some of the advantages of these bones are:
They are reusable

They can be used for a very long period of time

The bones can clean your dog's teeth and improve their dental health

They are made with bacon
Benebone vs Nylabone – The downsides
Benebone
Not suitable for families with peanut allergies
Nylabone
Not good for puppies

Made out of nylon, which is non-bio-degradable
Benebone vs Nylabone – The verdict
On paper, Benebone is the clear winner because it has many advantages over Nylabone right from more variety and natural flavors to a good design. However, we cannot and should not ignore Nylabone. It is actually a great bone toy for powerful adult dogs who are known to destroy most items. 
The right choice depends on each case, which is why we urge you not to go blindly by what anyone says. Compare them and see what your dog requires, and choose accordingly.
Conclusion
Dog bone toys can keep them engaged for a long time but safety is important. Benebone and Nylabone are both good choices but with obvious advantages and differences. Check them both and choose depending on what your dog needs. We hope this article helped you clear some confusion about the same. If you have any more doubts, don't hesitate to ask us.