comparison
Kirkland Dog Food vs Blue Buffalo – Comparison of The Best Dog Food Brands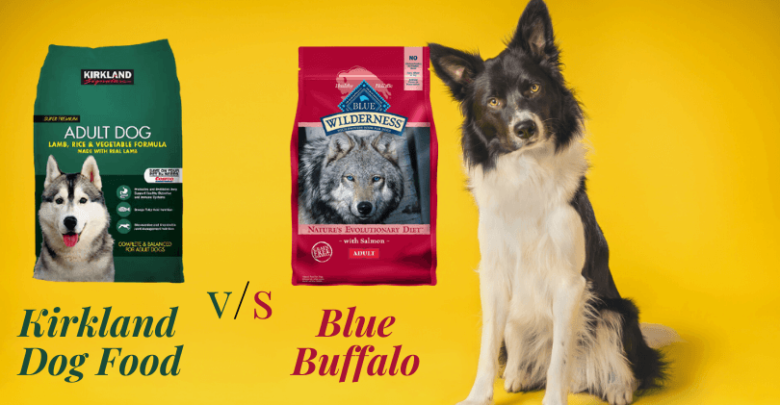 Dog food is often a matter of huge concern for pet owners. Because of the many options available out there, we are always worried about picking the wrong one. Which one's best? Which is safe? Which one will suit my dog's diet requirements? These are a few common questions. 
Learning about the ingredients and knowing which ones are harmful to our dogs is a major part of the research. The other part is to ensure that the brand you are relying on is actually reliable. In our quest, we found that Kirkland and Blue Buffalo were two top contenders. But, which one's better between them? They are going head to head in this article to give you the answer.
Kirkland Dog Food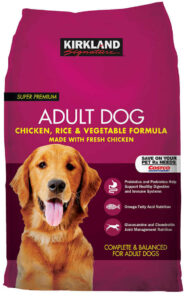 Kirkland is a Costco in-store brand and the food is manufactured by Diamond Pet Foods Inc. The dog food is incredibly good and nutritious. Many pet owners have switched to it in the recent past and keep repurchasing because their dogs love it so much. Some points you should know about this brand are:
It has quite a few flavors and all of them are derived from traditional foods. So, the flavors you see will be turkey, sweet potato, chicken, beef, etc. They tend to steer away from exotic vegetables and meats that have not proven their nutritional value yet.

The food is free from fillers and other unhealthy ingredients that can cause serious problems such as allergies and food poisoning. It has no animal by-products either.

Kirkland is popular not just for its premium quality food but also for its price. It is very easily affordable.
Downsides
The biggest downside for us is that the food is not easy to find. Besides Costco, you may not find it anywhere else. And, even if you do, you will pay more.

There aren't many flavors to choose from especially because the recipes are limited to traditional ingredients.
Blue Buffalo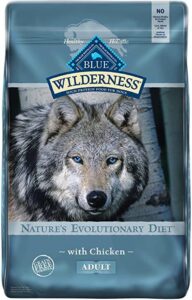 Blue Buffalo is a premium brand and is more well-known. It was founded in 2003 but has quickly raced to the top due to the quality of food it offers. Some of its features are mind-blowing. Let's take a look at them:
The food is completely free of soy, corn, and wheat. All these are harmful to dogs.

It uses multiple healthy ingredients, much more in comparison to Kirkland. Rabbit, bison, etc. are some additional ingredients here.

Each bag of Blue Buffalo food comes fortified with LifeSource Bits. These are literal chunks of anti-oxidants and vitamins to give our furry best friends a health boost with every meal. 
Downsides
Blue Buffalo is an expensive brand

A few ingredients have spurred controversy at times. For example, some bags of Blue Buffalo dog food a lot of salt.
Kirkland vs Blue Buffalo – The verdict
While both the brands have exceptionally good qualities, there are some obvious differences. Kirkland is cheaper while Blue Buffalo has more ingredients. However, Blue Buffalo could be very expensive. 
In our minds, Kirkland is the winner because it has everything a dog needs. It is also easy on the pocket. So, if you can regularly pay a visit to Costco, there's no reason why you should buy it. However, where you live, if getting your hands on Kirkland Dog Food is a challenge, we advise that you choose Blue Buffalo. 
Conclusion
Weighing the differences and seeing what suits your dog (and your pocket) the best is a great approach. This article aimed at doing exactly that. Now that the comparison is clear, we are positive you have a winner in mind. Go for it then!